Customers Testimonials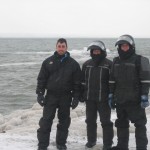 Over the past 18 years, we have been able to fully satisfy the hundreds of clients who have gone home.
For the fourth time, true to himself , great Jean -Marie . Thank you for this great track, we will bring with us wonderful memories . When is the 5th time ? ! !
– The Hoffman family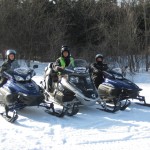 " 11 days of happiness to 2 350 km, discovery of the Gaspésie, super powerful snowmobile , super knowledgeable and professional guide. Bizoux to Sécuritour and see you next year … we do not even worn ! "
– Christine and Christian Bontems
" What a great introduction to snowmobile ! I enjoyed my evening . Thank you for your touches. "
– Denise , February 27 2012
" Thanks a million ! We found a wonderful place , ultra friendly people and most importantly, a fantastic activity that we will not hesitate to do it again ! "
– Constance G.
" Thank you so very much for making a great trip very memorable . We loved the hospitality. We Plan to come again! "
– Kris Titko and family
"A unique experience. Exceptional scenery and a warm welcome . Thank you ! "
– Jean- Marc Dartagnan
"For a" first ", it is absolutely fantastic. First in Canada, what a landscape, what warmth, what a welcome ! First Ski – doo, what a speed, what a feeling ! "
– Claude Khune
" Great experience , unforgettable day. A breathtaking landscape … Quebec , I'll remember ! "
– Serge Dumas
©2020 All rights reserved, Sécuritour, Notre-Dame-des-Pins (Québec), G0M 1K0